Bill Hocker | Jul 17, 2020
Update 7/17/20 Foxbow Hotel
---
NVR 7/17/20:
Napa's Planning Commission declines to recommend Oxbow hotel project
NVR 7/11/20:
City to evaluate Napa hotel straddling Wine Train line; two historic homes to be moved
NVR 3/2/18:
Napa planners ask is Foxbow too much hotel for the neighborhood
NVR 2/28/18:
Napa city planners to take up Foxbow hotel plan in Oxbow District
Oh No! Another over-scaled, over-wrought hotel crammed onto First Street.
This one is more apartment-looking than
the previous version
, an advantage if the tourism market crashes at the end of this hotel bubble.
Preliminary review at the Napa City Planning Commission Thursday, Mar 1st, 2018 at 5:30pm.
Staff report is here.
Update 1/6/18 Wine Train Hotel
---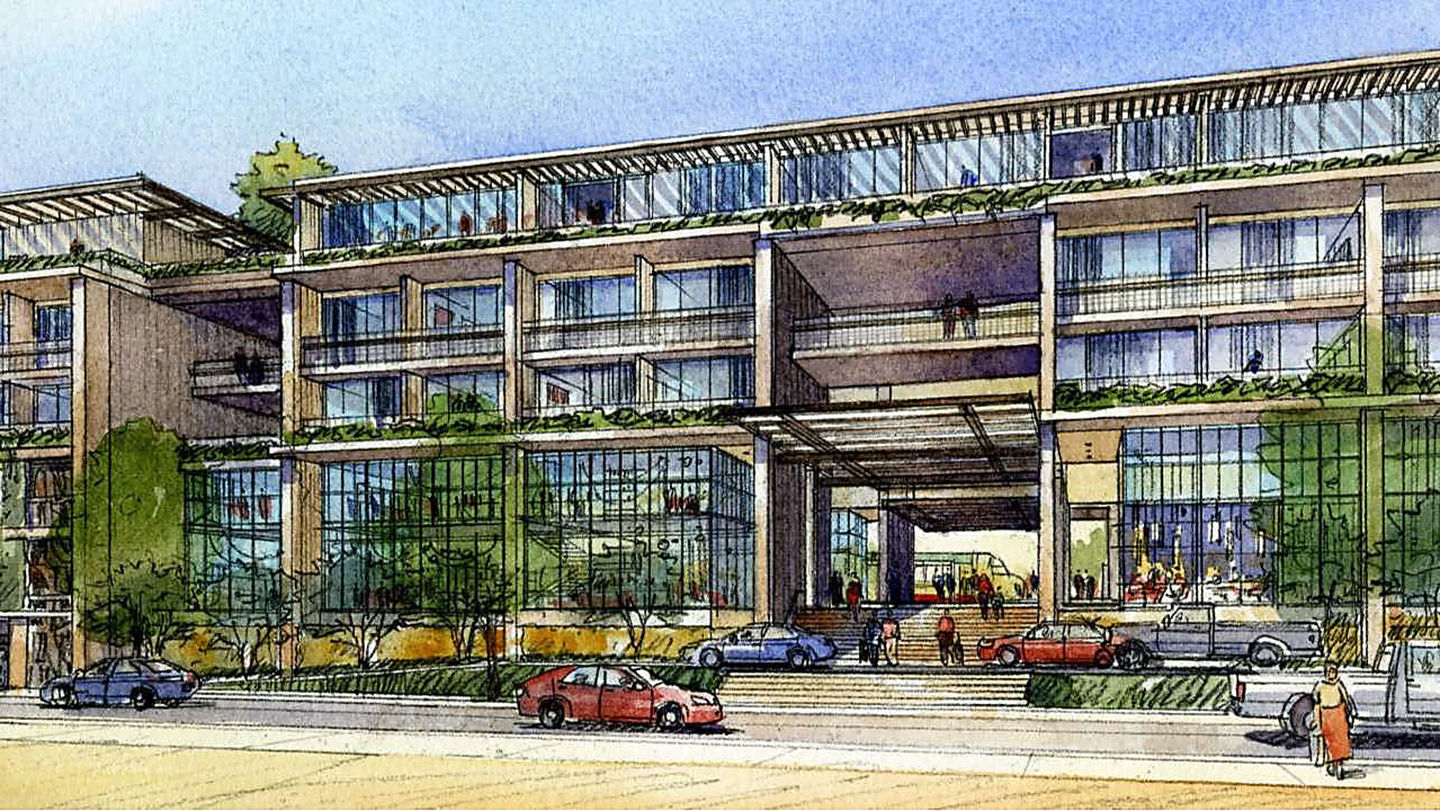 NVR 1/6/18:
Napa planners comment on Wine Train's future hotel, rail depot on McKinstry Street
The Staff report on the project is here. (large file)
NVR 12/23/17:
Top 10 of 2017, No. 7: Hotels, tourism continue Napa boom
7/14/17 Black Elk Hotel
---
NVR 8/18/17:
Napa planners approve 5-story Black Elk hotel in Oxbow district
NVR 7/4/17:
Proposed four-story Oxbow hotel to receive Napa planners' scrutiny
The Black Elk Hotel had a preliminary review by the Napa City Planning Commission on July 6th 2017. The
Staff Report and Documents
are here. It is a very innappropriate building for the location, out of scale, a visual barrier to the Oxbow district, of "barnish" shape and materials out of place in its urban setting, a box of a building trying to squeeze as many hotel rooms as possible on the small site, which brought to mind a
19th century tenement house
.
What became very apparent here, and in all of the hotel projects in the news recently, is that the city has no master plan for the development of the city, no commitment to integrate housing and real people and businesses into the tourism economy, and no design guidelines to regulate what the character of the place will become. As with the rural areas of the county, the future of Napa City is being irrevocably altered in this developer boom period, and the Planning Commission decisions about Napa's future are being made on an ad hoc basis, one isolated project at a time, without looking at the long term result. Which, of course, will be a hodgepodge of developers' schemes, some with good taste and some without, trying to maximize the money to be made from the tourist trade on every square inch of the city, while the residents are forced out.